If some of these buttons don't work... please let us know!! They're so stupid :/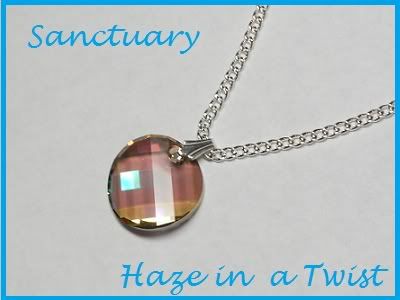 Haze in a Twist Necklace
18mm Swarovski Twist in Purple Haze on a sterling silver bail.
$10
SALE $8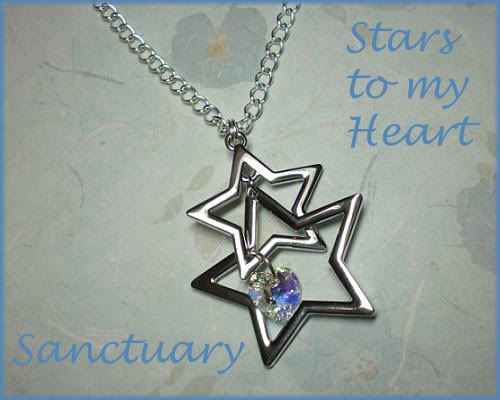 Stars to my Heart Necklace
Big heart pendant on a 22" chain with a 10mm swarovski crystal aurora borealis heart
$16
SALE $12.50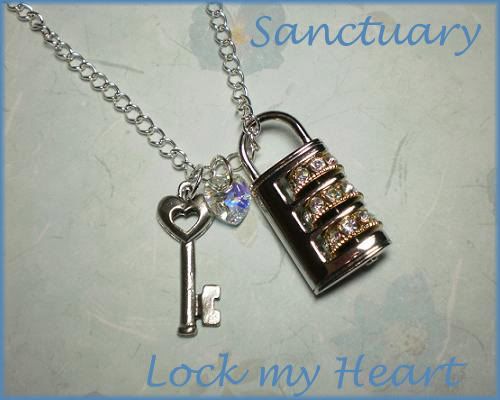 Lock My Heart Necklace
22" chain, key charm, 10mm crystal aurora borealis heart & lock pendant.
$16
SALE $12.50
Kitty Love Necklace
14mm violet swarovski heart, 10mm crystal golden shadow swarovski heart on sterling silver bails & a sterling silver cat charm.
$14
SALE $12
Be Mine Necklace
14mm rose swarovski heart, 10mm siam red swarovski heart, sterling silver wire wrapped.
$12
SALE $10
16mm crystal clear and jet black swarovski moons. Sterling silver letter charm.
Other letters available.
$14
SALE $12.50
Two different key charms with a black swarovski heart.
$6.50
SALE $6
Jet black swarovski moon, burgundy swarovski starfish, sterling bails.
$12
SALE $10
Swarovski hearts trio. Rose, aquamarine and lavender.
$9.50
SALE $8
Model (no, the chain isn't that long, that necklace is mine and I wanted it that long, if you want it longer, ask)
Crystal clear swarovski moon, light blue swarvoski moon with clear and light blue swarovski bicone beads.
$12
SALE $10