You do not need a piercing to wear these ear cuffs.
USE THE ORDER FORM (found on the jewelry shipping/ordering info page) AND E-MAIL US.
If some of these buttons don't work... please let us know!! They're so stupid :/
Starry Lil' Cuff
Just an ear cuff with a star charm. Simple.
Model Picture
$3.25
Wire cuff with star charms $2.50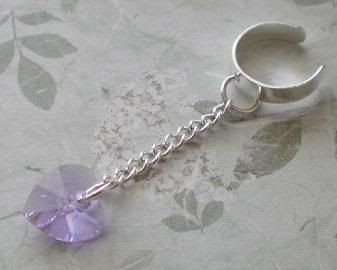 JC07
Swarovski crystal heart. $3.50
colors can be changed.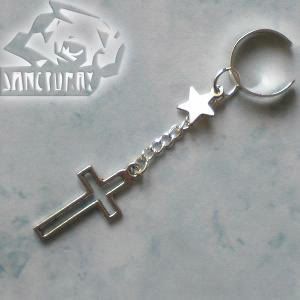 JC04
Star & cross charm. $3

EC66
Crystal clear swarovski round & mini cross charm. $3
Charm can be changed.

EC63
Specify which: hematite gemstone, double chain stars, single chain stars. $3

Wire Cuffs
Non-tarnish wire.
Available colors: silver, black, dark purple/magenta, dark blue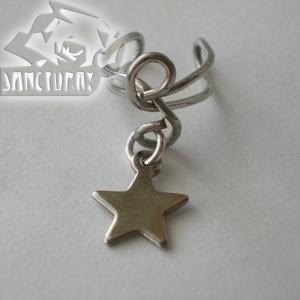 WC12
Twisted wire cuff with a star charm. $2

WC08
Simple wire cuff.. $1